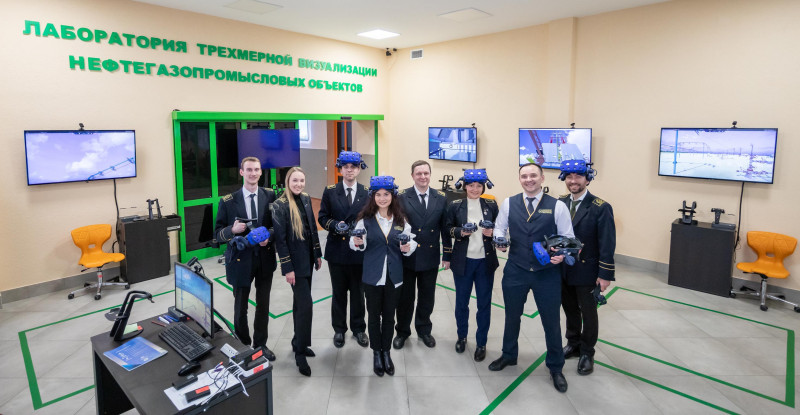 The speed of scientific and technological progress and the disappearance of certain activities associated with the penetration of automation into all areas of production and management processes are factors of possible growth for enterprises of the future. Digital integration, which integrates scientific directions, people, processes, users and data, will create the conditions for scientific and technological advances and breakthroughs, enabling scientific and economic shifts in related industries and, above all, in the global mineral market. In this regard, in 2018, for the purpose of training, research and development in the field of digital technologies for the enterprises of mineral and fuel and energy complexes, the " Educational Research Center for Digital Technologies" was established at the Mining University.
Learn more about tasks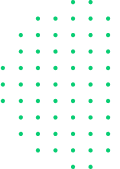 DEM Calibration Approach: Random Forest
Date of publication: 2018-12-10
Journal: Journal of Physics: Conference Series
ISSN:17426596
A lot of researchers are developing new DEM parameters calibration approaches based on an experiment plan or the use of learning algorithms. This research is aimed at improving iterative algorithms frequently used for calibration. The big time consumption as a main problem of iterative algorithms is questioned. It is proposed to use Random forest algorithm to determine DEM parameters impact on the measured bulk responses. Measured responses are the parameters obtained by image processing using a technical vision system. As a result of 200 experiments processing, DEM parameters impact values on each bulk response were generated and presented as histograms. Obtained results were interpreted on the basis of the bulk material behavior and its physical properties. There is a discussion on the possibility of developing a universal DEM parameters calibration method based on the iterative algorithm.

Automated digitization of radial charts
Keywords:Automation | Digital image processing | Image digitization | Image identification | LabVIEW | Radial charts
Date of publication: 2021-03-16
Journal: Journal of Mining Institute
Authors
: Vasilyeva, N.V,
Boikov, A.V
, Erokhina, O.O, Trifonov, A.Y.
ISSN:25419404
Q2
(Scimago)
Radial charts were commonly used in the industry to allow retrospective assessment of technological parameters. Today it is relevant to digitize the obtained data in order to simplify the automation of technological processes. Digitization of radial charts by means of standard methods is carried out with the help of human labor at significant time costs. The article proposes an automated method for digitizing radial charts using software, developed in the LabVIEW programming environment. The results of processing radial charts are displayed on the screen in numerical and graphical form, and can also be exported to a file (for example, to Notepad or MS Excel). The presented technique can be applied to images obtained on a color or black-and-white scanner, which minimizes geometric distortions, associated with the conversion of a paper document into electronic form, and ensures recognition quality of the clear plot line with an average relative error of up to 3 %. In case of ink fading or perspective photos of the diagram, the value of relative error can reach 8 %, as a result of which additional manual correction of the data will be required.

DEM Calibration Approach: Design of experiment
Date of publication: 2018-05-22
Journal: Journal of Physics: Conference Series
ISSN:17426596
The problem of DEM models calibration is considered in the article. It is proposed to divide models input parameters into those that require iterative calibration and those that are recommended to measure directly. A new method for model calibration based on the design of the experiment for iteratively calibrated parameters is proposed. The experiment is conducted using a specially designed stand. The results are processed with technical vision algorithms. Approximating functions are obtained and the error of the implemented software and hardware complex is estimated. The prospects of the obtained results are discussed.
All publications  
«Совместно с Центром цифровых технологий Санкт-Петербургского горного университета мы сотрудничаем уже несколько лет в области формирования фундаментальных и прикладных задач и идей цифровизации горной промышленности.»
«Нам очень приятно быть частью процесса, которым занимается Центр цифровых технологий Санкт-Петербургского горного университета. Мы считаем, что этот центр может являться точкой сборки всех тех новых решений, которые позволят вывести горную промышленность на новый уровень.»
Комитет по топливно-энергетическому комплексу Ленинградской области выражает Вам благодарность за поддержку в проведении Фестиваля и организацию содержательной экспозиции предприятия, нацеленной на привлечение молодого поколения к профессии ТЭК.
Благодаря Вашим усилиям мы сможем и дальше воспитывать молодежь, полную сил и устремлений к знаниям и творчеству в сфере энергосбережения.
Надеемся на дальнейшее плодотворное сотрудничество в сфере энергосбережения.
От имени Минэнерго России выражаем благодарность команде молодых исследователей WeWatt за большую и нужную для отрасли работу, проделанную под Вашим руководством в инициативном порядке и на безвозмездной основе.
Результаты проведенного исследования послужат основой для дальнейшей работы в данном направлении и будут полезны угольным компаниям при проведении цифровой трансформации производств, способствуя эффективному и успешному достижению поставленной цели.
Институт проблем комплексного освоения недр, Дмитрий Клебанов
Жуков Леонид Владимирович, директор подразделения SITECH компании ООО «Цеппелин Русланд»
Комитет по топливно-энергетическому комплексу, председатель комитета Андреев Ю.В.
Министерство энергетики Российской Федерации